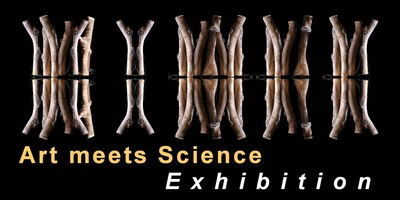 The Science Division, Department of Science, Information Technology and Innovation (DSITI) is one of multiple science agencies co-located in the Ecosciences Precinct in Brisbane, Queensland. This world class facility houses research and associated staff from the Queensland Government, CSIRO and University of Queensland.
The DSITI 2016 Art meets Science exhibition opens on August 8th and features works by artists working at the intersection of art and science. The show features works by Alinta Krauth, Kay Lawrence, Jeanette Stok and Donna Davis, who have participated in the 2016 Artist in Residence Science Program. These artist have worked for the past three months with scientists from the Department of Science, Information Technology and Innovation at the Ecosciences Precinct and the Queensland Herbarium. These artists will be joined by 12 other Queensland artists with recent artworks that demonstrate an art-science connection.
The exhibition features a preview of the River Listening augmented reality installation with hydrophone recordings and soundscapes planted through the Ecosciences Precinct.
River Listening is an augmented reality sound installation reimagining the world beneath the Brisbane River in sound. The installation can be experienced by walking throughout the Ecosciences Precinct  with a mobile device and listening to geo-located sounds. These geo-located soundscapes are layered with hydrophone (underwater) recordings and creative responses to the Brisbane River. This installation is part of our interdisciplinary project exploring the art and science of listening to rivers across the world. River Listening explores rivers as the lifeblood of communities and underscores the value of listening in our current state of ecological uncertainty.
To experience River Listening download the free app Recho and your phone will act as a compass guiding you on a sonic exploration. Follow the hashtag #RiverListening on twitter for live updates on site and tweet @LeahBarclay if you have any questions.
Further information available here