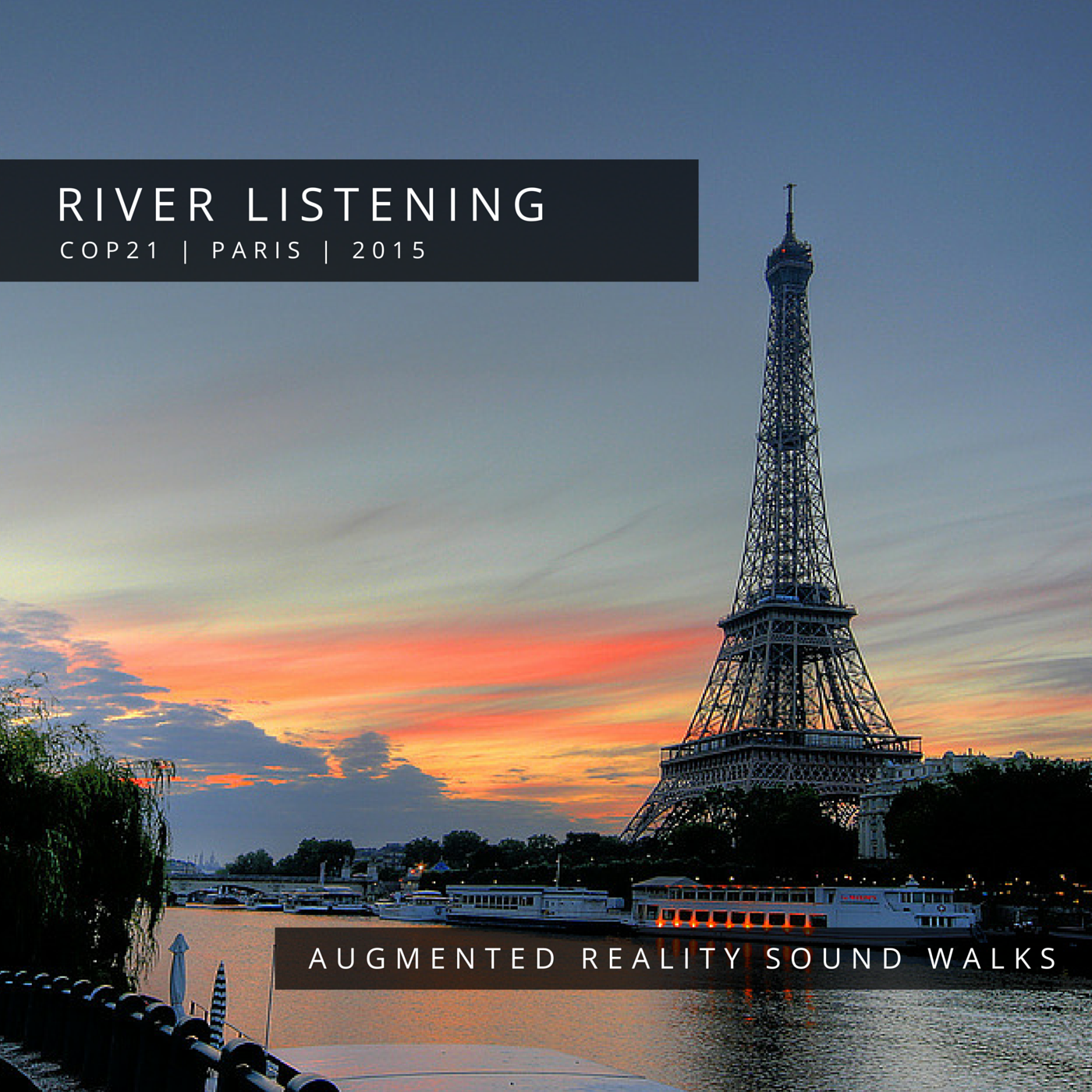 River Listening explores the creative possibilities of aquatic bioacoustics and the potential for new approaches in the conservation of global river systems. Join us in Paris to listen to live underwater microphones (hydrophones) and augmented reality sound walks along the Seine River.
River Listening inspires community engagement through interactive listening labs, field recordings, sound maps, immersive performances, interactive sound installations and virtual reality experiences. It combines digital technologies and creativity to connect communities and inspire environmental stewardship.
At COP21, our sound walks along the Seine will allow you to listen to the rivers of the world. Discover the Amazon River Dolphin in central Brazil, pilgrims chanting at dusk on the banks of the Pamba in southern India or Indigenous elders speaking about iconic rivers across Australia. River Listening explores rivers as the lifeblood of communities and underscores the value of listening in our current state of ecological uncertainty, weaving diverse cultural and natural soundscapes along the banks of the Seine River.
To experience River Listening in Paris you will need a mobile device and headphones. You can access the soundscapes via two free mobile applications Recho and Podwalk, with Recho being our core application for iOS and android users. The installations run 24 hours a day and can be accessed anytime throughout COP21. If you would like to join a guided sound walk or meet our team on the ground in Paris, please use the contact page on our website or follow #RiverListening or @LeahBarclay on twitter.
River Listening is supported by the Australian Rivers Institute (ARI), the Australia Council for the Arts and the Australia Network for Art and Technology (ANAT). The Seine River Listening Labs and workshops are led by Dr. Leah Barclay and Dr. Toby Gifford.
River Listening is a featured project for ArtCop21, a global festival of cultural activity on climate change to support COP21.
Visit our page on ArtCop21