River Listening is an interdisciplinary research project exploring the cultural and biological diversity of global river systems through sound. The project examines the creative possibilities of accessible and noninvasive recording technologies to monitor river health and engage local communities in the conservation of global river systems. River Listening combines emerging fields of science with acoustic ecology, creativity and digital technology to further the understanding of aquatic biodiversity and inspire action at a time when the conservation and management of freshwater ecosystems is a critical priority.
River Listening installations, experiments and virtual reality will feature at the 2017 World Science Festival Brisbane in March as part of 100 Ways to Listen at the Queensland Conservatorium.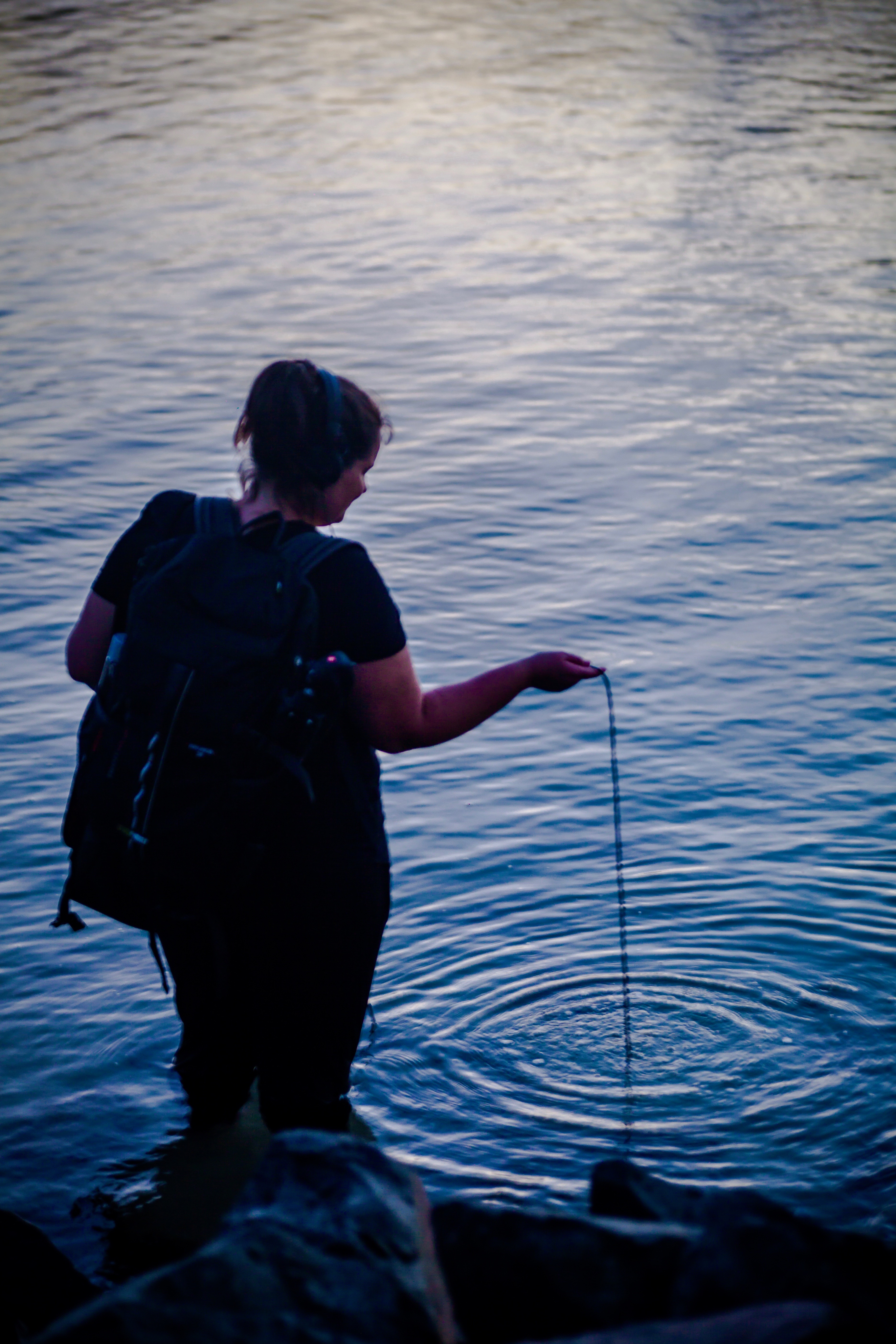 100 Ways to Listen is a new project exploring the art and science of sound and documenting a decade of innovative music-making in Queensland. 100 Ways to Listen features performances, interactive installations, immersive sonic environments and augmented reality sound walks. The events for World Science Festival Brisbane are presented by Griffith University as part of Street Science, March 24 – 26, 2017.
River Listening was developed through a Synapse Residency awarded to Dr Leah Barclay and The Australian Rivers Institute in 2014. The Synapse program is a joint initiative of the Australia Council for the Arts and the Australian Network for Art and Technology, which supports research collaborations between leading artists and scientists in Australia. The first phase of River Listening was designed to explore the artistic and scientific possibilities of hydrophone (underwater) recording and inspire community engagement through interactive workshops, recording expeditions and installations designed to draw attention to the sounds beneath the surface of the river.